Conor joins 'The Ultimate Gazelle Championship'
Connor's only losses came after jumping up a weight class ( or two)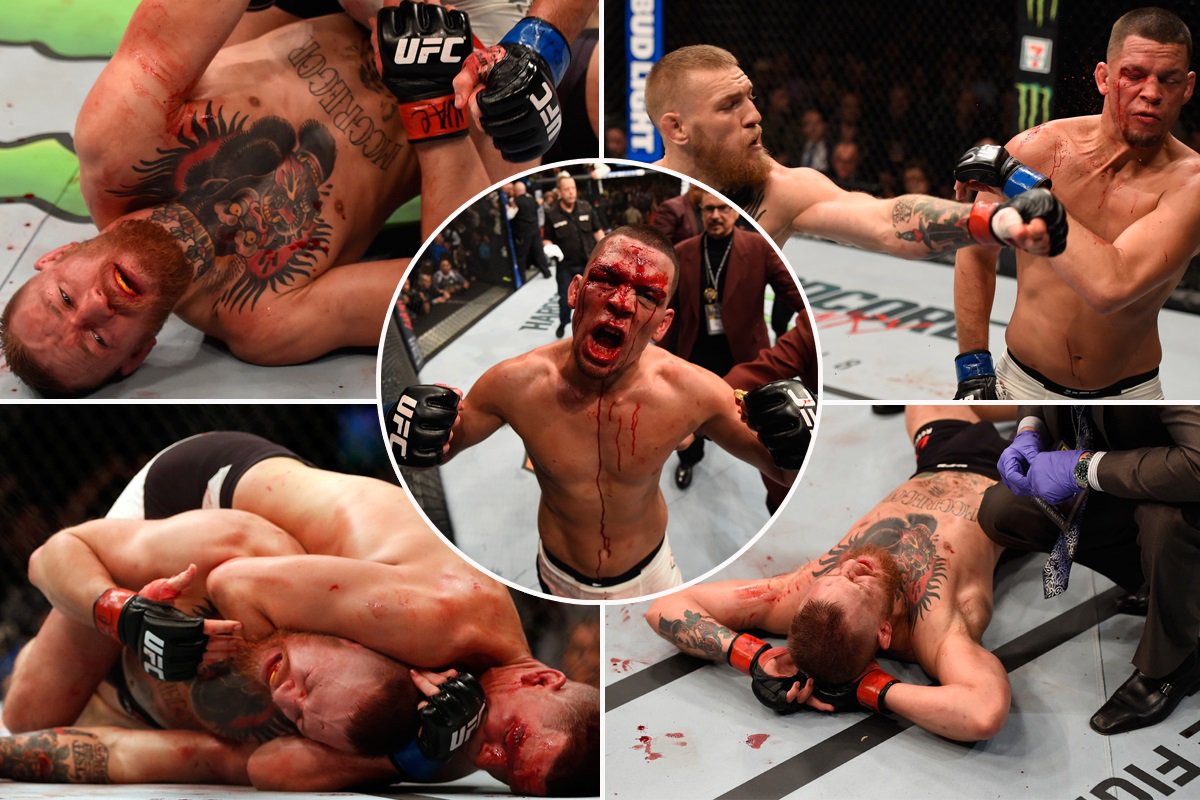 1)Artemij Sitenkov - Cage of Truth 3 - Round 1 kneebar (1:09) - Featherweight Debut. (fought at Lightweight in the previous fight)
2) Joseph Duffy - Cage Warriors 39: The Uprising - Round 1 arm-triangle choke(0:38) - Lightweight bout. (last fight atFW)
3)
Nate Diaz - UFC 196 - Round 2 Rear naked choke (4:12) Welterweight bout. (last fought at FW)
https://rutube.ru/video/2ef067c8263eb3f ... c461a8e6e/
I saw some articles saying that Connor would have to travel like two days, if he was to attend that press conference.
Perhaps they were right. On the other hand,though, it could have been two nights. At the end of the day though, a flight from ireland to las vegas is around 14 hours, as listed.(14:10, with an average plane). So its like around 12 hours. so one day, back and forth - 25 - 29 hours for the flight + luggage + transpotation. Barely a day and a half.Not even. We need to cut this shit and have this fight. Or just give Nate a much better name. Anyone. give him Bigfoot. Someone interesting.
Back to the million dollar cry-baby warrior prince (of the) ss, from Ireland.
On the upside, Connor has the option to compete from now on exclusively in Ireland,if travelling is his true and only weakness. His Manager was spotted on a busy street of LA, saying that Connor will switch to UGC, a new promotion that has animals fighting humans, its called 'The Ultimate Gazelle Championship'' and Connor is highly anticipated to be the new Coala - Dragon Chimpokomon Top Contender who will fight the curious Lion in the undisputated openweight, no holds barred, with no claw hooking, no farting and shitting pants, wild animals champion of the Universe.
Connor is the slight favorite. As the Lion, George, has only had so far 30000 fights, all won by death, all under 30 seconds. The Lion is 15 feet(imaginary) - 9 meters long(google it), and weighs 400 pounds(actual weight).
Connor has had around 20 fights and has only lost 3 times.!! He is 5'9 and walks around at 20 pounds.because he is a real life lepracaun magician that used a trick that turned him into a Giant underpants Lepracaun. So despite the odds he miraculously eats his little heart out, like 2 months before every fight.And basically only with pure chicken nuggets, meat and a loot of water, he manages to reach the required limit for any weightclass needed. He is not more than 23 pounds on his worst day. you do the maths.
145?170?205?..u know the drill. If the efficiency is all there, it shouldnt be a problem. Food is the only weapon he needs to balloon up in weight just in time, and as a back up plan, enough excuses and fake retirements as a last resort in order to do as little travelling as possible.
#Pray4Connor