Eddie Alvarez & his next move
What a fucking war that was? Gaetje laying everything on the line and Eddie managed to crack him near the final minute of the bout. One of the best mma fights of all times. Hands down.
Eddie is sporting a 29-5 record. He started his career with a remarkable 10-0, with practicaly 10 (t)kos , 8 knockouts and 2 submissions(punches), which included a one minute KO against Aaron Riley. In that fight he captured the MFC WW title, which later was promoted to BodogFight WW champion of the world.
https://www.dailymotion.com/video/x18rjh#tab_embed
After that impressive 10-0, he lost the title and tasted defeat for the first time in his career from the heavy handed and now retired WW, Nick Thompson, which ultimately cost Alvarez the BodogFight - WW world championship.
He bounced from that defeat with a unanimous decision victory over 'journey man' Matt Lee. (Bruce Lee's great nephew). That was his farewell bout with the promotion.
After a real war, against generally underappreciated LW phenom Joachim Hansen,which resulted in a unanimous decision win for Eddie, thus advancing to the semi finals.
With a victory he would have a place in the tournament's finals. He did beatTatsuya Kawaijiri but coudln't compete in the finals cause of a closed shut eye who was carrying from his 'scrap' with Hansen.
Hansen replaced him(who was really hot back then) and managed to avenge his loss to Aoki by knocking him out inside 4 minutes.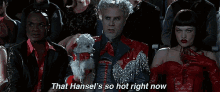 Aoki Vs Hansen -----> Dream 2008 LW Tournament Final
Alvarez woudln't wait for long and all he had in mind was to have that fight with Aoki..
Aoki, a true JJ wizard, managed to submit Eddie inside 1,5 minutes with a slick heelhook.
That was Eddie's second loss.
He avenged this loss by knocking Aoki out, in Bellator, 4 years later. That was about 6 months after his 'upset 'loss to Michael Chandler. Chaldler rocked Alvarez - multiple times, on the feet in a back and forth war and managed to get a RNC win, in the fourth round. Eddie won the rematch in a split decision.
Coming in the UFC, there were quite a few 'skeptics' who woudln't even place him in the top 10, let alone the top 5 of the LW division.
Although Donald Ceronne got the best of him in his UFC debut, he rebounded that with grueling tactical wars, translated into unanimous decision victories, against Gilbert Melendez, Anthony Pettis & a first round KO victory against then champ Rafael Dos Anjos.
What was supposed to be coming next for Eddie, was a red panty night.... He was defending his belt against Conor Mcgregor..
Interestingly enough, we all heard from Conor's mouth that Eddie Alvarez was silly enough not to try and renegotiate his contract, so he never took a taste of those Irish panties.
Eddie took Conor lightly in his approach and that didn't work out that well for him. Mcgregor put him away inside 2 rounds and he made it look like a walk in the park.
No man had ever laid out Alvarez like that..
Having fought 2 times since then, Eddie 'beat' Porrier, PrideFC style, but it was rulled a no contest and just a couple of days ago he had a fight of the year candidate, against undefeated prospect, Justin Gaetje.
After that 'brief' introduction, I'd like to offer a 'gameplan'.. I think that Alvarez needs to forget about Porrier or Conor for a second and focus on Ceronne.
Fight Ceronne either at LW or WW. Donald is coming of a nasty KO loss to Masvidal and it's a good time for Eddie to go after that man, if he wants to avenge one more loss.
After that... He could maybe make a case for the belt... If his case isn't loud enough... he could choose anyone between Khabib, Barbosa or Ferguson...
If he comes out victorious, he could perhaps be granted a rematch with Conor Mcgregor.
I was wondering.... Do u think Alvarez can make 145? Should he just drop to 145, if he can and challenge Holloway?